written by and starring Fiorella Colombo and Fabrizio Marchesano

Magic theatrical interactive show for children and families
Duration: 60 minutes
A magical performance for the most mysterious celebration of the year, Halloween: when the life of Harry Houdini, the greatest illusionist, became legend.
On a dark night a strange thief enters a witch's house… What is he looking for? Which is the secret that lies there? And what will happen when the witch will surprise him?
| | |
| --- | --- |
| | Come to theater to discover it with us, taking on a wonderful journey through the art and history of magic, participating in the illusions performed on stage… to find out with Houdini that the secret is not the trick itself, but… |
| A show of conjuring and entertainment involving the attendees, that will come to theater masked as ghosts, witches and… fantasy, to ask together "Trick or… tricks?" | |
COME IN YOUR HALLOWEEN COSTUME!!!!
Why participate:
to live the excitement of magic on stage


because it's a path through the art of illusion with extraordinary historical characters like Harry Houdini


to find out that it is not important to unveil if there is a trick or not


because nothing is impossible for those who have passion and determination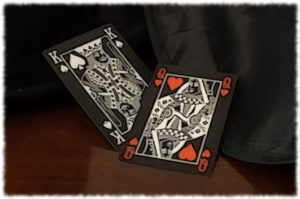 Download:
Many thanks to John Cox for his wonderful blog dedicated to Harry Houdini, which represented an invaluable resource during the documentary research for the show:
Where Houdini Lives